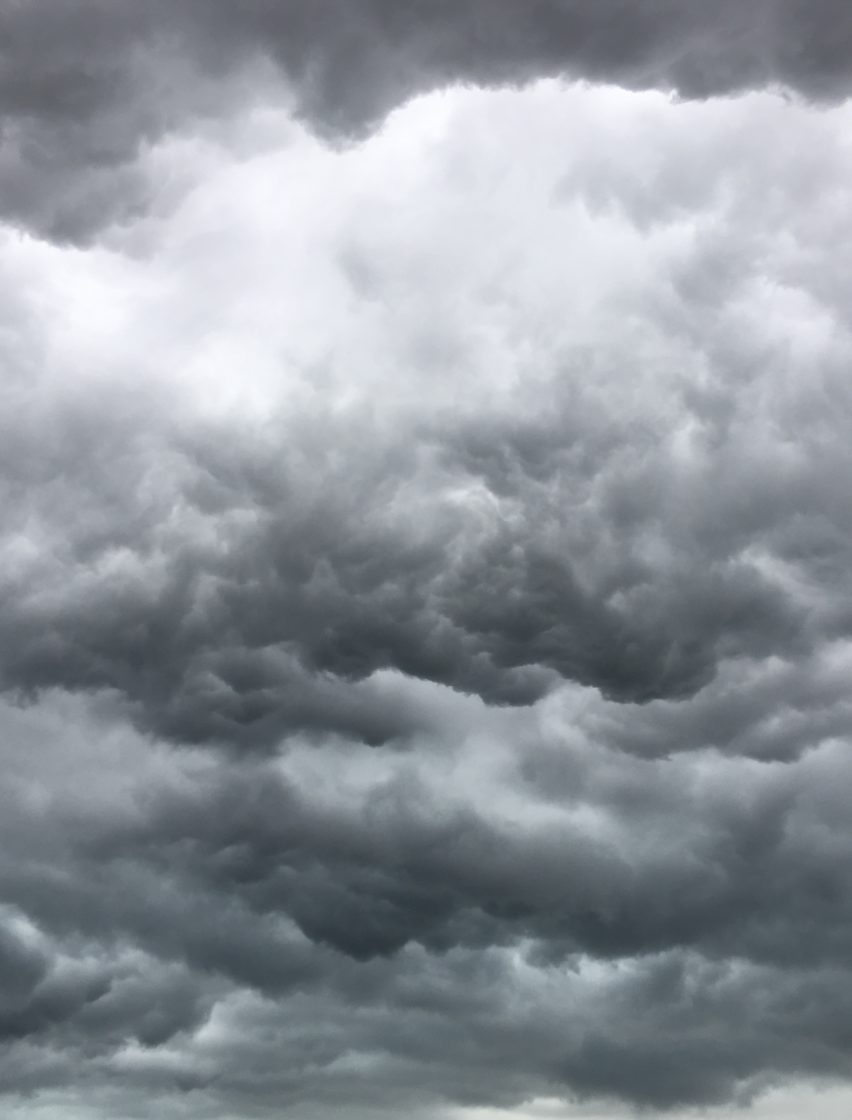 A NUBLO
María Jerez y Edurne Rubio
September 30th at 8.45pm, 70′
Teatre Alegria, 11€
Headline at the start of the pandemic: 'Wild boars crossing Avinguda Diagonal in Barcelona'. Anecdotes that underlined a specific aspect of the impact of the virus: that we continue to turn our backs to nature, considering it as something separate from us—we, almighty idiots.
Now we can see the light at the end of the tunnel of this health crisis. But before we feel the euphoria, wouldn't it be great to dwell on the feelings these headlines caused us? To learn, perhaps, how to be in relation to what surrounds us in a different manner? Changing position, turning round to face it. A Nublo, by María Jerez and Edurne Rubio, gives us an opportunity to do just that.
Inspired by stories from the past, from when we knew how to relate to natural phenomena on an even keel—a time when we sang, laughed and cried with the storm—Maria and Edurne began by going to see the fog, the sunset and the sunrise. Then, in a willingly paused and contemplative tempo, they started to gather and place the pieces to create their stage machinery. But without imposing themselves too much upon it. Meaning: the very process of creation itself first became an example of interdependence amongst the emphasised elements.
Seeking to replicate the drama inherent to natural phenomena, the two creators corrupt the idea of the theatre as an artefact, and see it as a separate, living entity. In A Nublo, which received support from the TNT through a technical residence, technology turns the theatrical space into an organism and turns the audience (if we can still call them that) into part of the ecosystem and power for transformation.
A sensory experience that surrounds everything. Theatre without performers and almost, almost, if we can believe it, without an author.
Concept and performance: Edurne Rubio & María Jerez
Lighting Design: Leticia Skrycky, in collaboration with Santiago Rodríguez Tricot
Sound Design: Charo Calvo
Technique: Olivier Theys, Carlos Barea, Chris van Goethem, Gaetan Van de Berg, Kasper Dumon, Amber Albertina van Rooijen, John De Backer, Cyril Jean and Roberto Baldinelli
Belgium Production: Kunstenwerkplaats
Spain Production: Maria Jerez
Co-produced by: Kunstenwerkplaats (Brussels), Centro Cultural Conde Duque (Madrid), Buda Kunstencentrum (Kortrijk), BE Festival (Birmingham) and Noorderzon / Grand Theater (Groningen)
With the support of: Vlamms Gemeenschap, Vlaamse Gemeenschapscommissie, wpZimmer (Antwerp), TNT (Terrassa), far ° fabrique des arts vivants (Nyon), Beiaarden en Torenuurwerken Michiels and Uriel Fogué
This project has received the support of "Programa de ayudas a la creación y la movilidad" from the Madrid City Council
Thanks to: Isla Aguilar, Miguel Oyarzun, Damna Barredo, Elías Rubio, Ernesto Elchardus, David Elchardus, Beatriz Quintana, Miguel Jerez, Manah de Pauw, Félix Blume, Marina Rubio, Amelie Aranguren, Campo Adentro, AlvaroAlonso de Armiño, Óscar Hernández, Ondine Cloez, Sara Manente, Laura Ramírez, Anto Rodríguez, Cuqui Jerez and Uriel Fogué
TAMBÉ ET RECOMANEM
Hosted by:

Collaborators:

Media partners:

TO THE BEGINNING