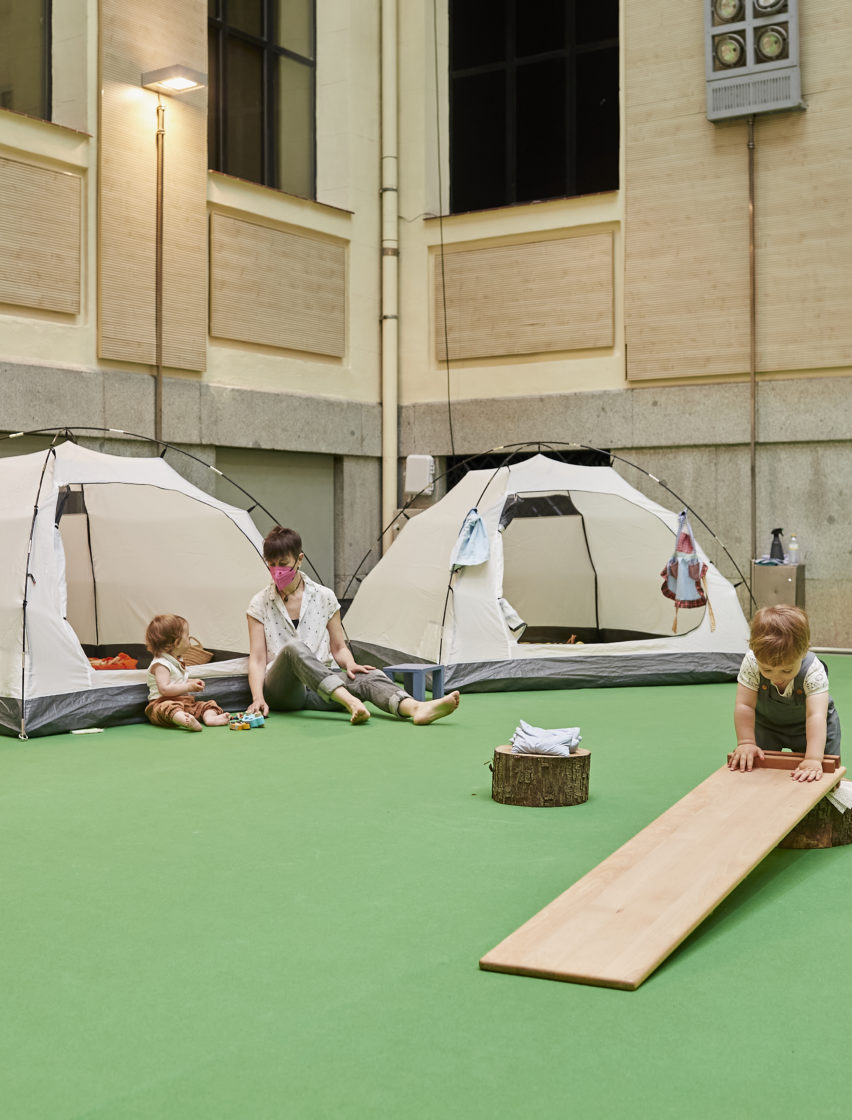 EL CAMPING DE LAS DELICIAS
Colectivo Desplegándose
October 2nd 10-11.30am, 12-1.30pm and 4-5.30pm, 90′
October 3rd 10-11.30am and 12-1.30 pm. 90′
Escola Lanaspa Giralt, 5€
This year's TNT-kids festival includes three plays aimed at children of different age groups. All works have been developed around the same concept: to avoid children infantilisation and to pay a greater respect towards their ability to watch, interact and decide.
The play El Camping de las Delicias, put up by the Desplegándose art collective, is aimed at 1 to 3-year-olds. Carlos Fernández, one its members, insists upon the fact that their play is neither a "stage device", nor an "installation". El Camping is, quite simply, a landscape full of tools and activities placed inside seven tents. These tents act like "comfort play bubbles" where children's reactions become spontaneous, autonomous and safe.
Desplegándose have a long-working experience with babies, earned both in Gijón and in Madrid; they been finetuning the artistic concept behind "Camping" for more than 20 years. Performance after performance, they identified which materials and games work best for little babies —SPOILER ALERT: wool and sand are the total winners— and they did so by separating the wheat from the chaff.
The Camping is a place that favours concentration and makes conflict disappear. Play takes place in a different way than it does home. In each tent, up to 3 babies are allowed to create their own experience by exploring the connection between the objects they meet and the feelings they get. It's simply a magical place.
What about moms and/or dads? Desplegándose prefer them not interact with their offspring (unless necessary), thus allowing their babies build up their own experiences. Parents are welcome to join and observe the children from the outside, but also to respect their unintervened process and decisions as much as possible.
Idea and design: Colectivo Desplegándose; Carlos Fernández and Marisa Amor
TAMBÉ ET RECOMANEM
Hosted by:

Collaborators:

Media partners:

TO THE BEGINNING