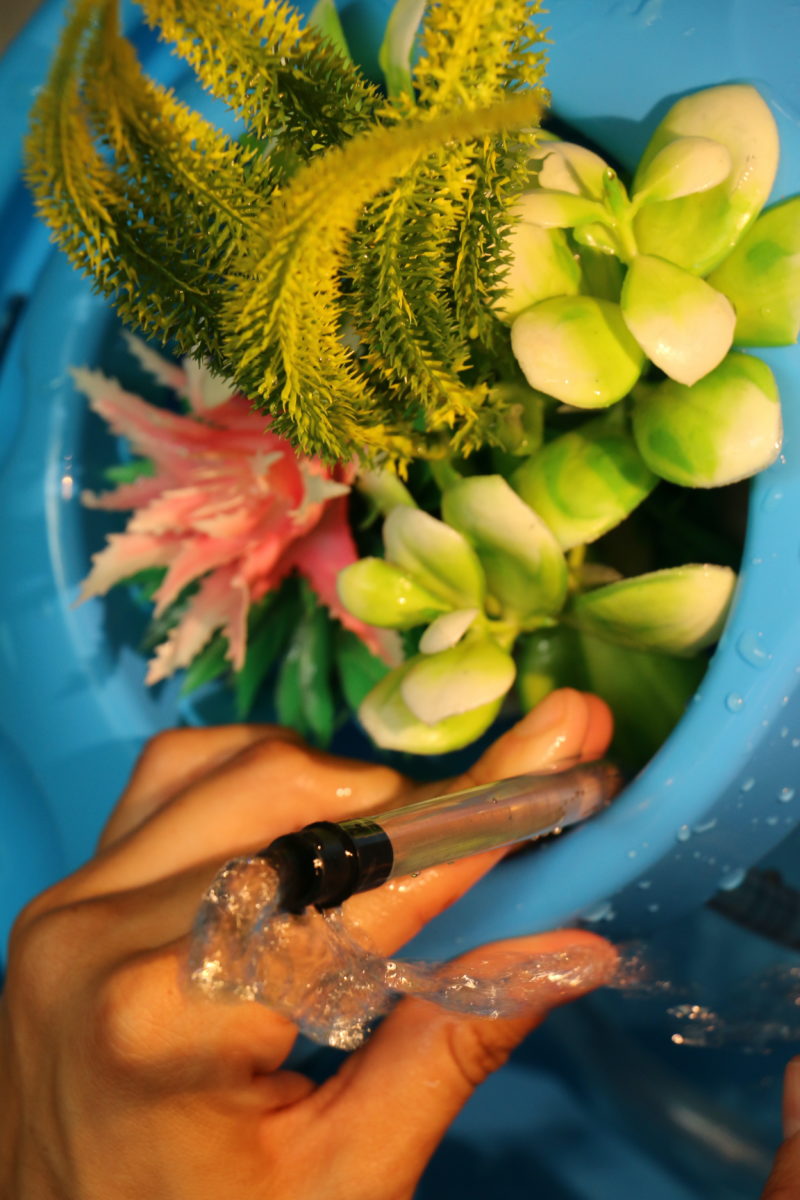 October 1st at 5pm
'i tried speedrunning virtuality and the acceleration physically hurt me', Victor Pérez-Pallarès
CCA El Corralito, 3€, 50′
October 2nd at 12h and 5pm
'El desig de ser un llimac (si els llimacs són cargols sense closca)', Neus Masdeu
CCA El Corralito, 3€, 45′
October 3rd at 12h
'Record, qué nos va a pasar?' Mar Garcia i Javi Soler
CCA El Corralito, 3€, 40′
When it opened its doors in 2015, El Corralito CCA became the first support centre for emerging artistic creation in Terrassa. The aim: to offer a space to young creators from Egara who do not yet know (or have decided not to know) where they are going, who are eager to explore and get to know themselves through a mix of artistic disciplines. And doing so by working from the point of view of self-management and the circular economy.
Corralito aims to be an escape, a way for artists to advance further than their roll of the dice of life would suggest.
This year, Corralito and the TNT have opened a call to consolidate a collaboration that  started last year. The objective: supporting the creation of three pieces for their première during the festival. The selection criteria: 1) pieces by creators starting out in their career – returning to the idea of the dice; 2) that they are projects that are just getting started, to take advantage of the summer residence at El Corralito; and 3), that they are projects sensitive to the post-pandemic urgency that unites all of TNT's current proposals.
The chosen projects are: Neus Masdeu, El desig de ser un llimac (si els llimacs són cargols sense closca) collects daily and non-productive actions in a performance/stage installation that aims to poke holes in capitalism. Record: qué nos va a pasar? by Mar Garcia and Javi Soler, who are committed to the fluency and hybridisation between their respective media to present a song in perennial construction, where rhythm, harmony and melody are created through movement. And Victor Pérez presenting a multimedia installation with the AMAGA collective that highlights the need to adapt to a present in continuous transformation. A need that is imposed on us by living with one foot in the present and one foot in the virtual: an immaterial and intangible ecosystem, but one that is nevertheless somatic, social and increasingly part of our nature.
'i tried speedrunning virtuality and the acceleration physically hurt me'
Concept and idea: Victor Pérez-Pallarès Setó
Direction: Arnau Boces Obis, Isabel Bassas Portús, Victor Pérez-Pallarès Setó (AMAGA)
Production: Isabel Bassas Portús
Performers: Arnau Boces Obis, Victor Pérez-Pallarès Setó
Movement Consultant: Anna Climent Semper
Acting Consultant: Eduard Molins Alentà, Alex Cabré Calleja
Costume Design: Pau Badia Cano
Sound Design: Victor Pérez-Pallarès Setó
El desig de ser un llimac (si els llimacs són cargols sense closca)
Concept and Direction: Neus Masdeu
Set Design: Neus Masdeu
Performers: Paula Castellasagué Joana Castellano and Neus Masdeu
Lighting Design: Silvia Valls
Sound Design: Neus Masdeu and Josep Comas
Record: qué nos va a pasar?
Idea, Choreography, Musical Composition and Performers: Mar Garcia and Javier Soler
Choreography Consultant: Amaranta Velarde
TAMBÉ ET RECOMANEM
Hosted by:

Collaborators:

Media partners:

TO THE BEGINNING