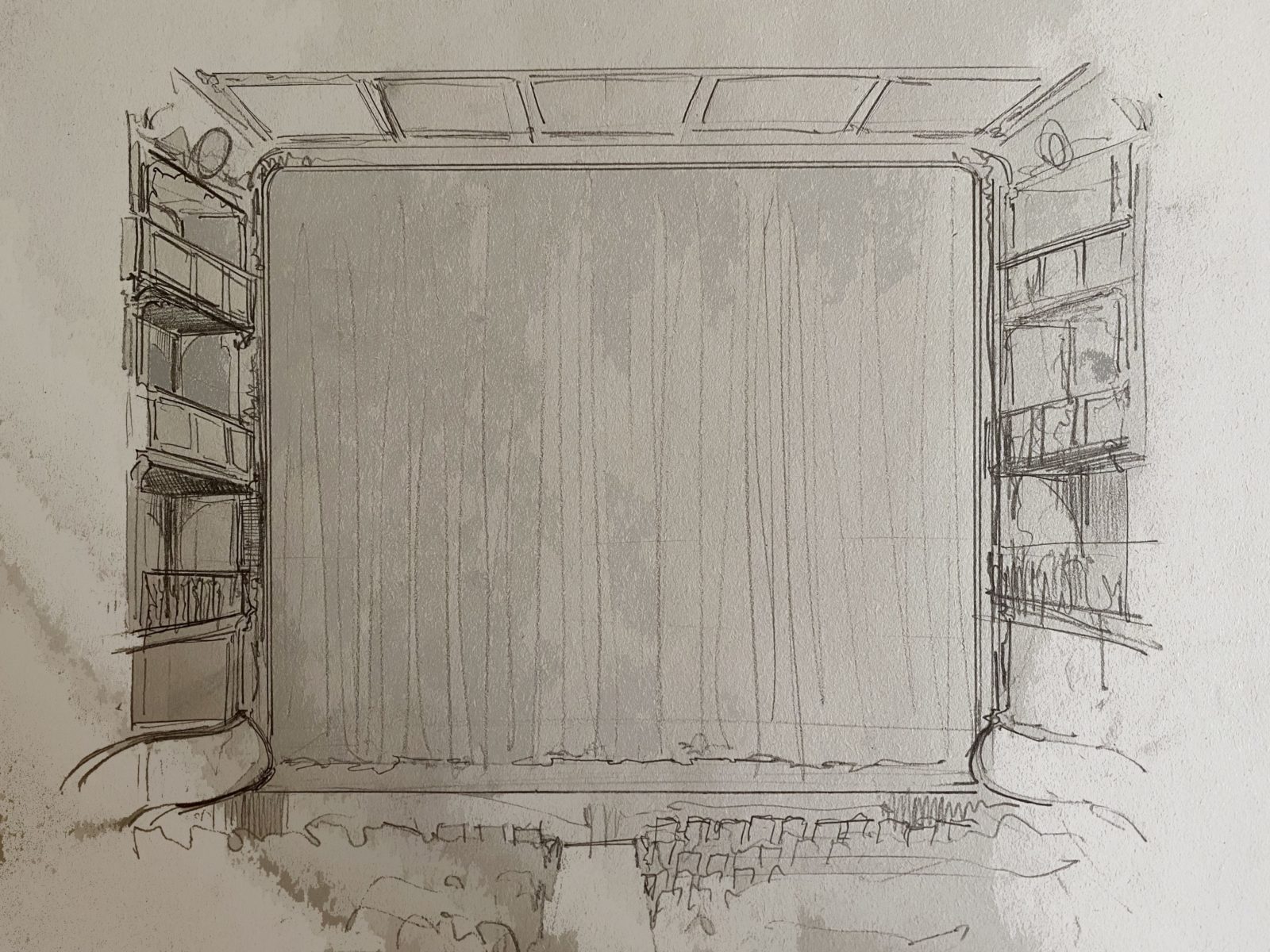 El futuro
EL POLLO CAMPERO, COMIDAS PARA LLEVAR
In El futuro, project creator Cristina Celada reflects on the concept of future. For, "what does future mean?".
"The future is always a speculation" she says. "Reflecting on it requires an exercise of imagination and projection. I can compare that to distant past, which is something I know about only through told stories. Distant past is a fragmented, subjective story told by the winners of the great battles of history."
If imagination plays an important role in reconstructing the past, perhaps evocation will help us build the future.
With me is a (present) presence that nourishes my/our projections, a series of external inputs (my stories). It comes from the outside, from another dimension, and it imagines the future through the lived past.
I plan to put on a work where I can showcase all the places and tools I know. I would like to escape from the production-exhibition logic and develop a midterm project for 2021 and 2022. My work has three pillars: an instruction manual, which is read on stage; a community lab, where better futures are conceived thanks to art; and a stage work called El futuro. These three pillars intertwine frequently, they cannot be fully grasped without the other.
I think we all need to do some work regarding collective imagination. Together, we should co-create a world where life is both liveable and a place we want to live in. We also need to build a better future, one full of options based on common desires, not one we want to fight against or escape from. At least, everyone knowns that theatre and similar practices are wonderful places from which we can set our imagination free and build new worlds. We really need to start somewhere.
About the company
El Pollo Campero, comidas para llevar was born in March 2012. Its aim was to combine modern stage practices with cabaret plays, café theatre and art performances for small to medium-sized venues.
Shortly after their creation, they premiered their first work, In-formals, at La Poderosa. From that moment on, they kept researching and experimenting with several performances until they launched Sekvantaro: piezas codependientes de duración relativa en las que las actrices intentarán no hacer teatro (Sekvantaro: co-dependent artworks of relative duration in which actresses will try not to act), their first masterpiece. Among many other prizes, the play received an award for Best New Show at the II Andalusian Theatre Awards. The company's second show, Las actrices siempre mienten (Actresses always lie), was then co-produced by Mercat de les Flors-Graner, and displayed at La Poderosa, Antic Teatre and Osic. For their third play, Parecer felices (Pretending to look happy), El Pollo Campero premiered at TNT (Terrassa Noves Tendències Festival, co-producers of the play), and further performed at OSIC and Antic Teatre, supported by La Visiva and La Poderosa.
CAST, CREATIVES AND CREW (under construction)
Creation and direction: Cristina Celada
Stage production, external viewpoint: Alejandro Andújar
Videomaker: Indi Costa, to be confirmed
Sound: César Barco, to be confirmed
Lighting design: to be confirmed
On stage: Cristina Celada. Ksenia Guinea, Rosa Romero, to be confirmed.
Hosted by:

Collaborators:

Media partners:

TO THE BEGINNING