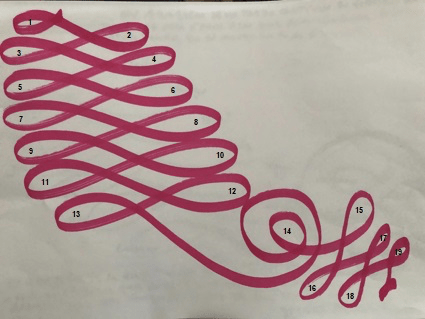 Thursday 29 September 5pm part 1
Thursday 29 September 8pm part 2
Friday 30 September 5pm part 1
Friday 30 September 8pm part 2
Saturday 1 October 5pm part 1
Saturday 1 October 8pm part 2
Venue: Magatzem Corcoy
Language: Spanish
*Show divided into 2 parts. Possibility to purchase tickets for only one part Duration: 120 min each part (Part 1 from 5pm to 7pm; Part 2 from 8pm to 10pm
Price: €7
Con versos is akin to a journey in two directions. Two performances follow the thread of two different stories told at close range. Stories that tell of a specific place and that, like the fables that people tell in the park, mix fact and fiction, snippets of reality and personal and shared memories. 
In small groups of ten people, we'll be meeting in XXX, Terrassa. We'll sit behind tables in a circle, with our own private troubadour in the middle —El Arabesco. 
In Basque, the language of his home country, there's a difference between History with an 'h', what we find in books, and istorio, with no 'h', which refers to the personal, to the most porous and diverse realm of the anecdote. Moving in both dimensions, El Arabesco invites us to join him on a journey around the Iberian Peninsula, going along different paths in terms of time and space. He will be bringing along everyday objects, and the space —the stage— will end up being filled with words and things, with traces and new memories.
This first fable with have a beginning and an end. We will find a stone at the end of the path, and there will be a milestone on its top. But the Con versos story doesn't end here. We'll go outside, we'll take a walk, and after a while we'll go back into the same space and find it just the way we left it. Then El Arabesco will tell us another story, literally placed over the traces of the one before. A story told back to front, a B side, a return to the outward path… Who knows? 
El Arabesco doesn't think of himself as an actor. He doesn't project his voice, and neither is he much of a storyteller. He says that he stains paper with words and that things sometimes come up that work better when said aloud. Like now. Although he may not see it that way, that is precisely why Con versos suits a festival like TNT so perfectly.
TAMBÉ ET RECOMANEM
Hosted by:


Collaborators:


Media partners:


TO THE BEGINNING