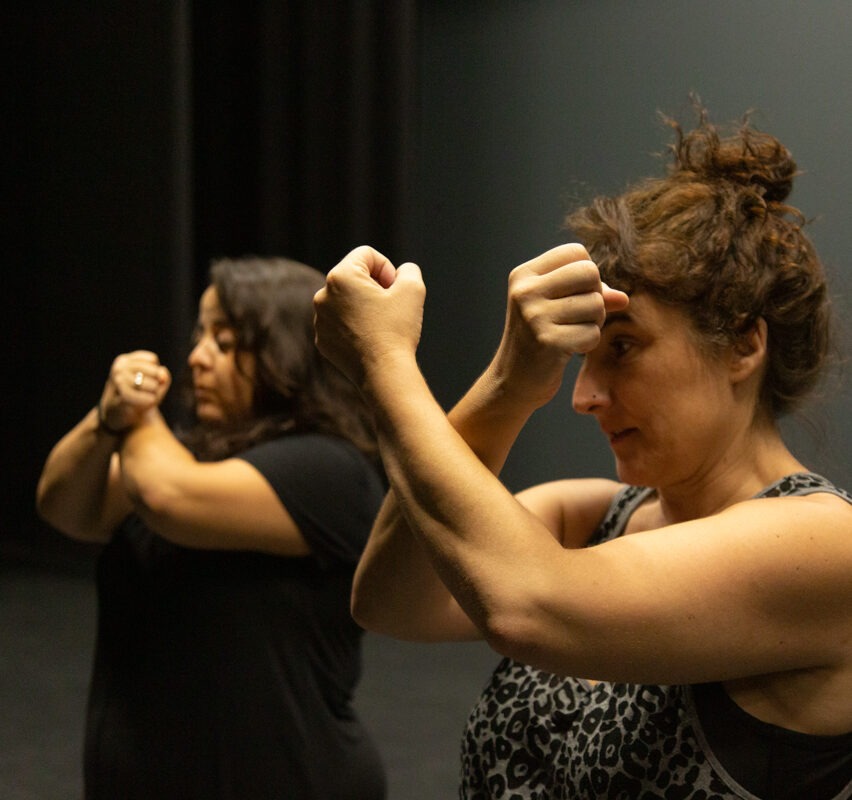 EL FUTURO
El Pollo Campero. Comidas para llevar
Saturday 1 October, 7.15pm
Venue: Teatre Principal
Running time: 70 min
Price: €11
Language: Spanish and audio in English
Welcome to El Futuro.
But… What is the future? Pure speculation. Just like the past is a web of partial reconstructions (both of our own and by others), we predict the future based on what we think we remember and know. It's nothing but smoke and mirrors, half-truths and imagination.
During her research, Cris Celada from El Pollo Campero realised that, especially among younger generations, the question "what does the future mean to you?" provoked a flurry of dystopias. Convinced of the need to force our imaginations to conceive a world that will give us a greater will to live, she and her team developed a series of creative resources whereby acting and humour are used as tools to train for more agreeable speculation.
El Futuro is a tentacular project that shuns the logic of production-performance (echoing post-pandemic reflections about the profession that we can also observe in other artists at this year's event, such as Matías Daporta and Los Montdedutor) and inflects upon various interrelated emergencies. El Futuro is a stage piece, and an imperfect manual for imagining futures to be read aloud. It is also a group creation workshop with audience participation that has been held this summer, among other places, in Terrassa. 
Playing with mischief with the polysemy of words, on stage El Futuro ravels and unravels its own storyline in a space of constant play, loaded with double meanings that prevent any conclusion, affirmation or occurrence. Because nothing can be affirmed about the future. At this TNT, El Pollo Campero is using this strategy to team up with other creators (like Cuqui Jerez, María Salgado and Fran Cabeza de Vaca), whose pieces also constantly thwart the possibility of constructing any kind of closed discourse. 
Ensuring consistency with the thematic seed of the project, the future of El Futuro will be open and full of possibilities for sure. It's a place where humour brings ideas together and lightens the darkness of our dystopias.
TAMBÉ ET RECOMANEM
Hosted by:


Collaborators:


Media partners:


TO THE BEGINNING