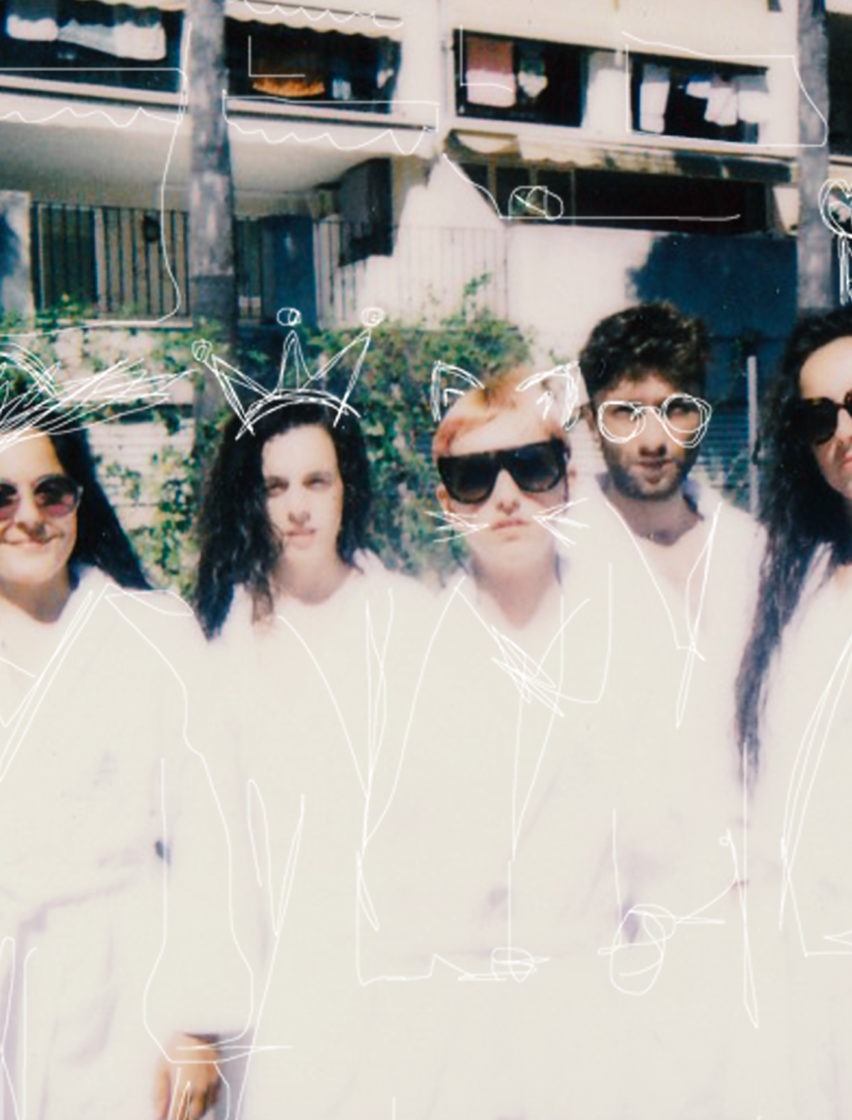 EXPLORE EL JARDÍN DE LOS CÁRPATOS
José y sus hermanas
From the touristic slogan "Spain is different", made popular in the 60s by Manuel Fraga (former Tourism and Information Minister under the Franco regime), to Airbnb's over-exploited tourist flats. How did we get here? The media campaign Spain for Sure —launched by the Spanish Secretary of State for Global Spain in the aftermath of this year's Spain's lockdown— highlights a well-known but no less painful and alarming reality: Spain cannot live without tourism.
The artistic collective José y sus hermanas oozes with a desire for revolt and cheekiness. They are a fluid family of creators from today's generation (here and now!) willing to break with past stories. In Explore el jardín de los Cárpatos they look at the history of " Spain, the brand". A story crammed with cheap brick, job insecurity and business corruption covered with excessive layers of suntan lotion.
In an overexploited landscape —an economic landscape that desperately calls for sustainability—, José y sus hermanas wonder whether we will be able to reconceptualize traveling before a new pandemic strikes.
Avoiding conventional theatre-making and transcending the grotesque, Explore el jardín…  reenacts a brainstorming process. Bodies, texts, video and live music overlap in an attempt to lure the audience into the search for meaning —from the theatre seat or home. The piece will be streamed on a web page portraying the materials used during the work's creation process. In order to upgrade an experience difficult to enjoy on a screen, new digital tools have been devised for the viewer to interact with.
In José y sus hermanas' first performance, Los bancos regalan sandwicheras y chorizos [Banks give away sandwiches and chorizos*], one of the actors says: "Why is it that we should go to the theatre? To see what happens on it, not necessarily a mirror of what happens to us." Let's get our ideas flowing and see where this piece takes us, also with the collaboration of spectators.
Finally, let's all hope for a newer, different approach to tourism management in Spain —an ever-unresolved problem in our country's political agenda—, which might help us explore new reality dimensions with a fresher outlook.
*The Spanish word chorizo refers both to the "traditional blood sausage" and a "bank robber."
Creation: José and his sisters
Interpretation: Alejandro Curiel, Marta Díez, Carolina Manero, Gemma Polo and Glòria Ribera
Playwright: Ignacio de Antonio Antón
Scenography and Costumes: Patricia Albizu
Stage consultant: Marco Layera
Video: Maria Aponte
Audiovisual design: José and his sisters
Web design: Patricia Albizu, Alejandro Curiel and Gemma Polo
Technical production: Helena Bantulà
Production: Alejandro Curiel and Carolina Manero
Executive production: Marta Díez and Pia Mazuela
Communication: Gemma Polo and Glòria Ribera
Distribution: Palosanto Projects
Co-production: Greek Festival 2020, TNT Festival, High Season, Free Theater and MeetYou Valladolid Festival
Residence: Fabra i Coats Creation Factory and Barn Creation Center
Acknowledgments: María del Mar Pérez, Lucía García, Jesús Díez, Santi Araña, Jorge Luís Marzo, Tanya Beyeler, Xavi Gibert, Adolfo Abejón, Tino Fernández, Dani Miracle and Moisés
Enviar comentarios
TAMBÉ ET RECOMANEM
Organitza:

Amb el suport de:

TO THE BEGINNING