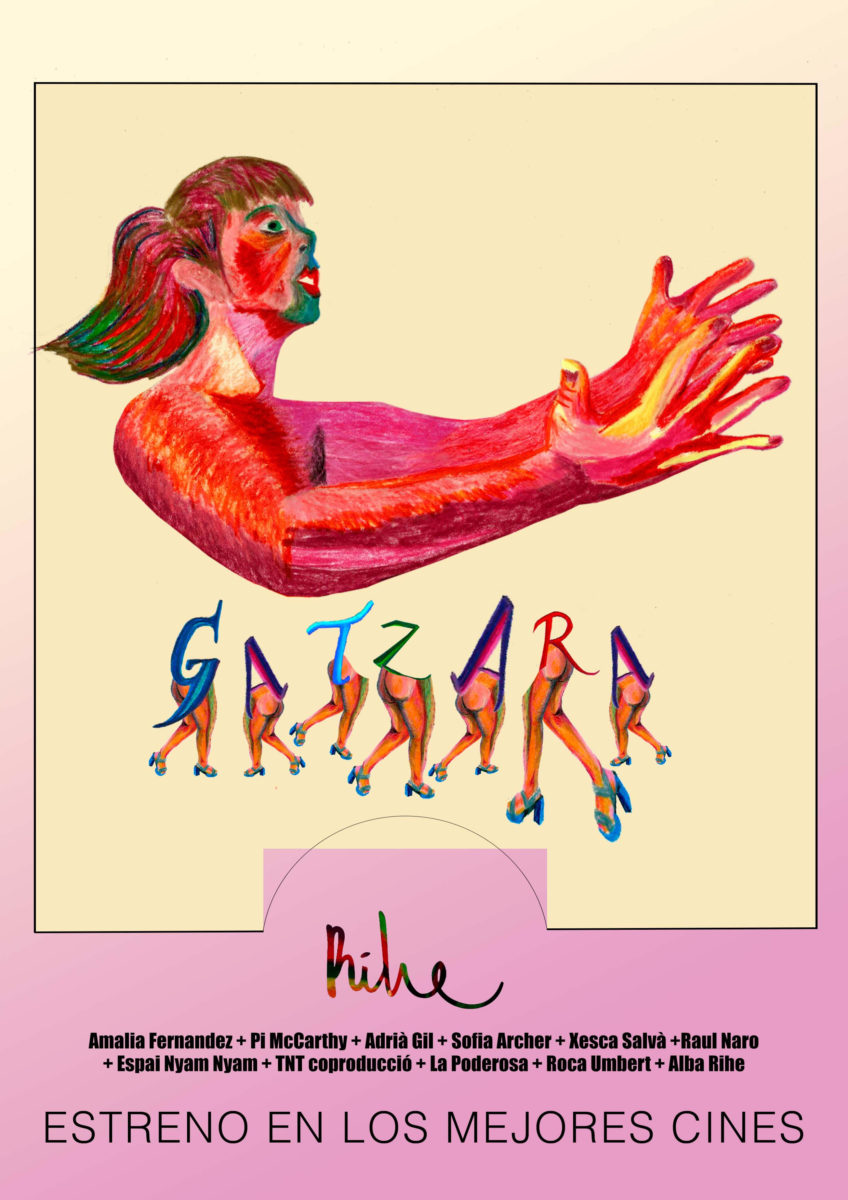 > Thursday, 28th September at 22:15
LOCATION: Casa de la Música
DURATION: 60'
PRICE: 11 €
LANGUAGE: spanish (subtitled in english)
Abs. Waist. Abs. Waistline. Botox. Fame. Liposuction. You have 53,000 unread messages. One more time. Abs. Power boost. One more time, we're gonna celebrate. Last week you used your device 238% more. Body pump. The owl is sad. And you know I can't fake it. Pilates. Decathlon. Did you mean "how to succeed on OnlyFans"? There's Something About Mary. I am my own work of art. 92 weeks ago from the last backup. Protein cookie. Energy bar. Oh boy you looking like you like what you see.
As a TNT resident artist, Alba Rihe has decided to look at how the cultural imperative of hyper-production and turbo-identity ends up turning us into orchestrated bodies. Walking the tightrope between how people see us and how we want to be seen, we end up falling into the net of hyperactivity and self-promotion. The most important thing is for us always to be divine, no matter how much we have to exploit ourselves. The precarious class goes to paradise.
In this piece, Alba takes on the challenge of a solo performance steeped in humour and irony, in which she deconstructs the notion of a diva and changes the way we view success and fame. Because divas are no more than a profane version of divinity, and at the same time are mere sacrificial meat. In Gatzara, Alba performs a kind of festive autopsy of the body of this profane divinity, a carnivalesque dissection that blends legends, songs and stretching of the biceps.
The weight of self-demand appears in other pieces at the festival, such as Calidoscòpica, by Sònia Gómez, and Los inescalables Alpes, buscando a Currito, by La Chachi. Gatzara explores the politicisation of the self before the eyes that construct it, a theme that is also tackled by Mariona Naudin (Songs for the bitch witch women) and Ira Brand (Ways to Submit). Would we make the same self-demands if we didn't feel permanently watched?
Author and Interpret: Alba Rihe
Outpatient sights: Xesca Salvà, Amalia Fernández, Adrià Guardiola, CUL ACTIU
Sound: Adrià Gil
Costume: Sofia Archer
Co-production: TNT
Supporting spaces: Espai Nyam Nyam, Roca Umbert
TAMBÉ ET RECOMANEM
Organitza:

Amb el suport de:

TORNA AL PRINCIPI