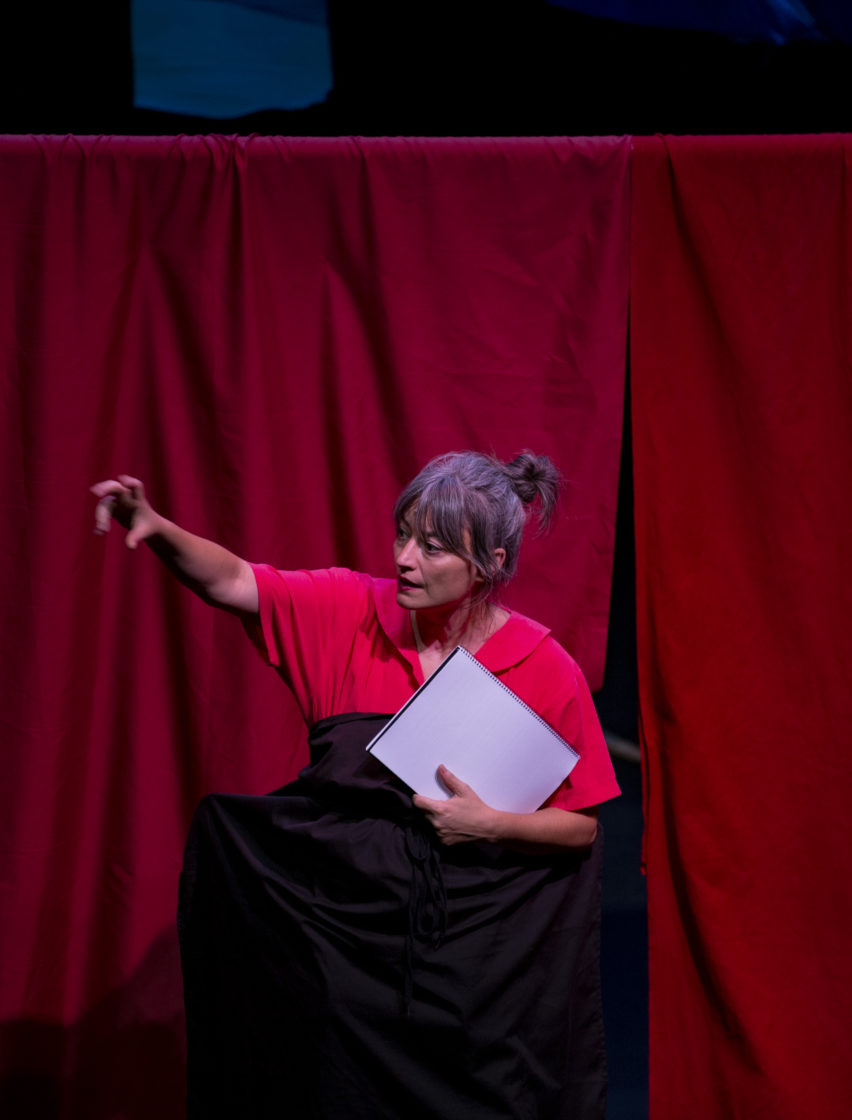 GRANDISSIMA ILLUSIONE
Cris Blanco
Saturday 1 October, 9pm
Venue: Teatre Alegria
Running Time: 70 min
Price: €11
Language: Spanish, English subtitles
This year's TNT is all about plays on words and jumping through time. While El Futuro and La Doble Sesión question the meaning of words to underline the strengths of the imagination and the weaknesses of discourse, Jinete Último Reino and Interior-Noche use theatrical artefacts to recreate past eras or to overlap with our present timeframe —but all with a very similar purpose.
And in the midst of all this, we have Grandissima Illusione by Cris Blanco. Here, the creator's illusion of putting on a large-format show that speaks of Love (through time and above all things) exists in parallel with the de facto illusion that she offers from the stage. 
Cris first came up with the idea for this show during the pandemic. Seeking to pay homage to the theatre of 'let's pretend' in order to journey wherever and whenever, she put together a love story involving a 16th century marquise (living in a theatre script inspired by period classics) and a 21st century stage manager. There were also going to be a Cuban astrologist, a minstrel, a Greek tragedy choir, a secondary actress and the Text —a character in itself with its own voice and life. And there was going to be a melodramatic Buñuel-style finale with special effects and a patchwork stage made of recycled fragments of previous sets and props borrowed from the Centro Dramático Nacional from Madrid and the Teatre Nacional de Catalunya.
But she received neither the budget nor the support to see it through.
Unfazed, she was still flooded with illusione. It is as if Cris is coming to the TNT alone, playing almost all the roles herself and taking us anyway on a trip that lies midway between science fiction and a questioning of the many paradigms of postmodern theatre —from within. Embracing precariousness and with herself as her cause, she once again encourages us to suspend disbelief through theatrical conventions and, at long bloody last, get us to fall in love with fiction. There are practices that we really shouldn't be confining to the past.
TAMBÉ ET RECOMANEM
Hosted by:


Collaborators:


Media partners:


TO THE BEGINNING