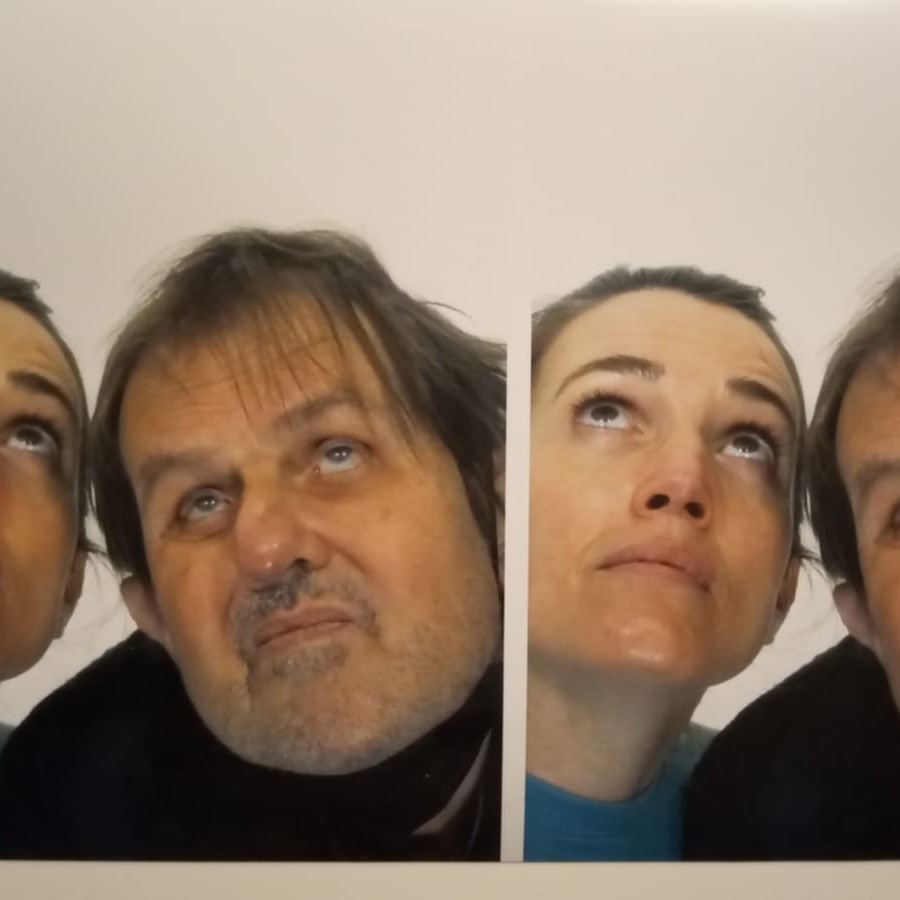 HACER NOCHE (OVERNIGHT)
Bárbara Bañuelos & Carles A. Gasulla
One of TNT's 'new trends' —or one with more than a century of history— is the idea that questions whether the theatre should be, by default, a place where something is performed. This year at TNT, for example, projects such as La Llista by Quim Bigas see the stage as an opportunity for exchange instead, a meeting point.
In Hacer Noche by Bárbara Bañuelos, the key word is 'dialogue'. We witness a dialogue between Bárbara and the night shift car park security guard Carles A. Gasulla. Through excerpts from his logbook, written during the creation process, and from other books such as Céline's Journey to the End of the Night, the two performers create a synthesis of a year of conversation.
One of the initial objectives of the project was to question the reasons that condemn Carles (a graduate in German philology, fluent in five languages, and with a diagnosis in mental health) to darkness. The conversation, therefore, is about different bodies, experiences and contexts. It speaks of bodies that hide and suffer in different ways under the framework of the same contemporary madness.
In her role as director, and as one of the 'baddies' in a macabre systemic production—one that imposes stigmas and precariousness on certain people, groups and minorities—Barbara has progressively redefined her scope of influence. Hacer Noche had to end up being something owned by the two of them, never a performance in which Carles and his diagnosis played a utilitarian role; a real dialogue, prepared for the stage in the sense that there is a script and a desire to share it with the audience.
An intimate meeting between two friends, one that invites us to reflect on the agreements and absurdities, layers and nuances that are hidden behind the definition that we have all accepted of the term 'madness'.
Directed by: Bárbara Bañuelos
Playwright: Carles Albert Gasulla and Bárbara Bañuelos
Narrative link, dialogue, reflections and stage body: Carles Albert Gasulla and Bárbara Bañuelos
Stage Design: Antoine Hertenberger and Marwan Zouein
Lightning Assessment: David Picazo
Technical Assessment: Javier Espada
Production and Communication: Mamífero
Creative and Technical Residences: Espacio Azala (Vitoria), Teatro Principal-Festival TNT (Terrassa) and El Graner (Barcelona)
Co-produced by TNT (Terrassa) and CondeDuque (Madrid).
Supported as a Resident Project in Festival TNT (Terrassa) y en colaboración con El Graner (Barcelona) y Teatro Calderón (Valladolid).
TAMBÉ ET RECOMANEM
Organitza:


Amb el suport de:


TO THE BEGINNING