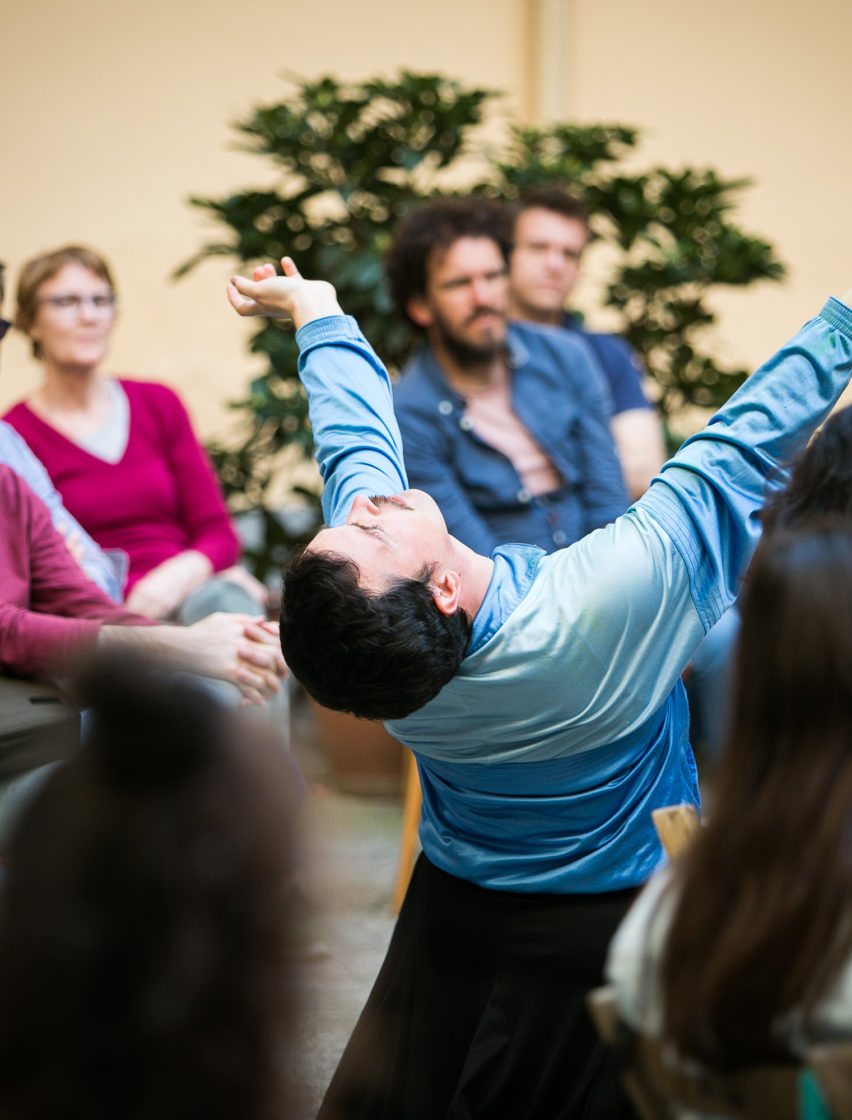 LA LLISTA (THE LIST)
Quim Bigas
This year at the TNT, several projects emphasise the different and unique potentials presented by the stage.
In Se respira en el jardín como en un bosque, for example, the members of El Conde de Torrefiel focus on the basic exchange, one-to-one, between an actor and an audience member. Meanwhile, in La Llista, Quim Bigas pays tribute to theatre as a space created by and for the community. Or as a space to experience other ways of being, collectively.
Quim starts with the idea that a list is a place where certain words meet as if for the first time. A 'non'-place, where new relationships are possible—between meanings, objects and people. A list that is like a blank page, even though it's covered in ink.
Combining an enumeration of things and more things (coming from lists and more lists) with the actions of his body and traces from the past, in La Llista Quim Bigas turns ca n'Anglada in Terrassa into a similar non-place, a space where promiscuity and inefficiency reign when it comes to decoding or naming the things that happen to us. This unique list will also feature traces of the young people from Terrassa who took part in the Vincdesdevenir project last year (created for the TNT) and influences from Montse Sala, founder of the now-defunct, local      amateur theatre company Rodamón.
The words here are movement, part of a choreography. And the body is an anchor that places us in the here and now. La Llista is ultimately a space and time where everyone, while together and paying attention, can taste the power and freedom of the blank page, where hierarchies and labels can disappear, even if only for a while.
La llista (The List) is an artistic proposal by Quim Bigas Bassart with the dramaturgical support of Raquel Tomàs and produced by Anna Bohigas and Inés Lambisto.
At each location local collaborators will take part in the play.
Supported by FiraTàrrega – Suport a la Creació 2019.
TAMBÉ ET RECOMANEM
Organitza:


Amb el suport de:


TO THE BEGINNING