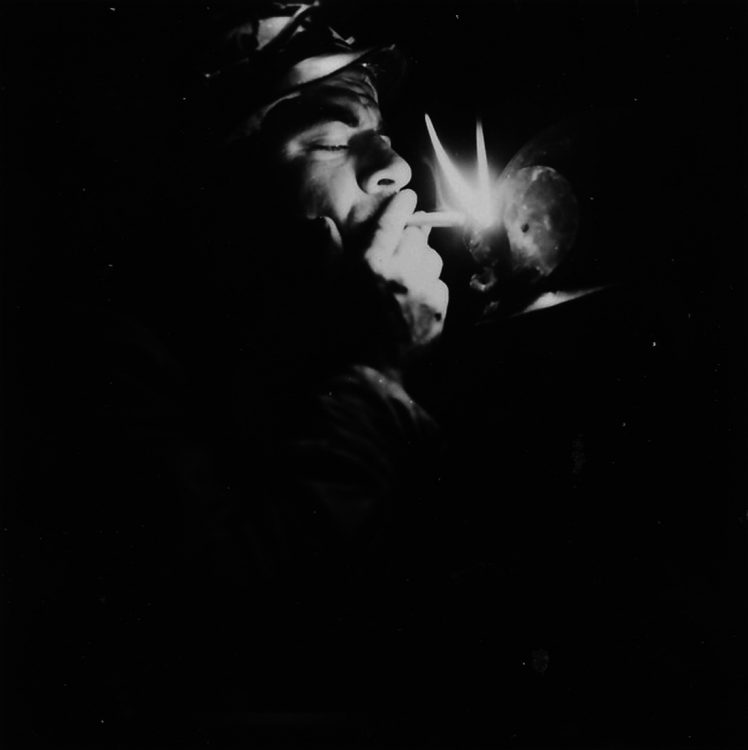 "When the lights are out, we realize silence hasn't changed at all for the last 30 or 40 years, and neither has darkness. It's like time hasn't passed and it's here with us, unwavering"
The audience walks into the theatre in the darkness. It's cold and echoing voices of unclear origin can be heard. Led by flashlights and visual artist Edurne Rubio's voice, an imaginary journey begins through Ojo Guareña's caverns in Burgos.
This immersive show, neighbouring an anthropological exercise, generates tension between what we see and what we hear, between the theatre and the caverns, and also between the present moment, memory and imagination. The echoing voices are recordings of those of the local speleologists who explored the caverns in the 50s and 60s. As the audience walks about the stalls and the dressing rooms, the voices will tell anecdotes describing the caves as a free, learning spot in the obscure time they were living in: Franco's dictatorship. "Here we could sing subversive songs… Here we could talk about what we couldn't talk at school"
Edurne Rubio, with an elegant detailed coherent visual design, makes our ever private and powerful sensorial experience of darkness come together with a collective documentary story that defies History's linearity (capital H). In a way that reminds Txalo Toloza and Laida Azkona's Teatro Amazonas, Light Years Away realigns the past in a complex frame full of sympathies and subjectivities, in a walk through a tunnel where, as journalist Pablo Caruana puts it, every sentence throws us down an abyss to revisit our historic memory: the civil war, the Franco years and the ideological resistance.
As a complement to the show the film Ojo Guareña, documentary shot during the creation of the piece, will be available to watch in the Festival's web.
TAMBÉ ET RECOMANEM
Organitza:

Amb el suport de:

TO THE BEGINNING