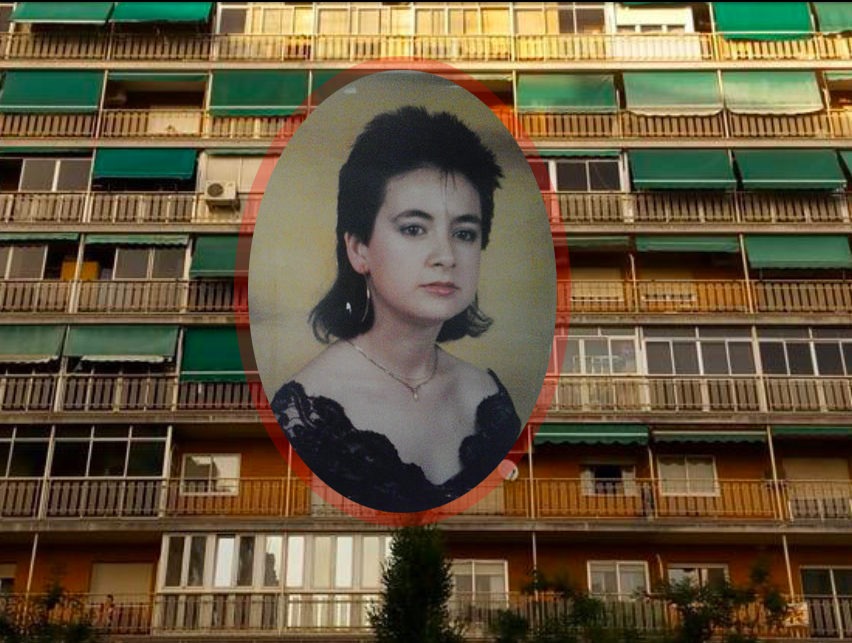 MASSA DIVA PER A UN MOVIMENT ASSEMBLEARI
Juana Dolores
Is Juana Dolores a much too Spanish name for a modern Catalan society? In the Catalan context, some would say it is a charnego's name, a Spanish insult for the children of non-Catalan parents who emigrated to Catalonia in the early 60s from traditionally poorer regions of Spain.  
If choreographer Quim Bigas condemned —in his piece Vincdesdevenir— all kinds of labels and mirrors used to build one's identity, in Massa Diva… Juana Dolores Romero Casanova, an anti-fascist proletarian poet and performer from the suburbs, uses imposed words, images and meanings to disprove clichés and prejudices in a performative way. She stumbles over heels, decontextualises the colour red from dresses, nails and lips, and undresses entirely.
Every place she steps into becomes a battlefield —her parents' place, Barcelona's landmark square Plaça Catalunya, her own body, the collective myth of nation states…. But she fights battles with an artistic, political and social tinge. She goes about them with a ferocious energy, pleading her cry in front of Courbet's Origine du monde with quotes from Hannah Arendt, Marilyn, Beyoncé and Lenin, a romantic couplé sounding off in the background.
Whether in prose or in verse (Juana's collection of poems Bijuteria [Bijou] won this year's Amadeu Oller Prize), Juana Dolores' words scratch the blackboards of post-Franco's schools with sharp nails. Words that help a multishaped and proudly spurious collective come to life: the charnegos born in the 1990s. Not Spaniards, not Catalans.
Direction and interpretation: Juana Dolores
Political Commissariat: Josemi Gutiérrez, Kevin Guerrero
Aesthetic look: Rita Rakosnik
Sound design: Sofía A. Martori
Lighting design: Conrado Parodi
'Usha-Usha': David Aguilar
Artistic accompaniment: Amalia Fernández
Co-production: TNT, Teatre Kaddish, Antic Teatre.
Acknowledgments: Berta García-Lacht, Center Cívic Can Felipa
TAMBÉ ET RECOMANEM
Organitza:

Amb el suport de:

TO THE BEGINNING