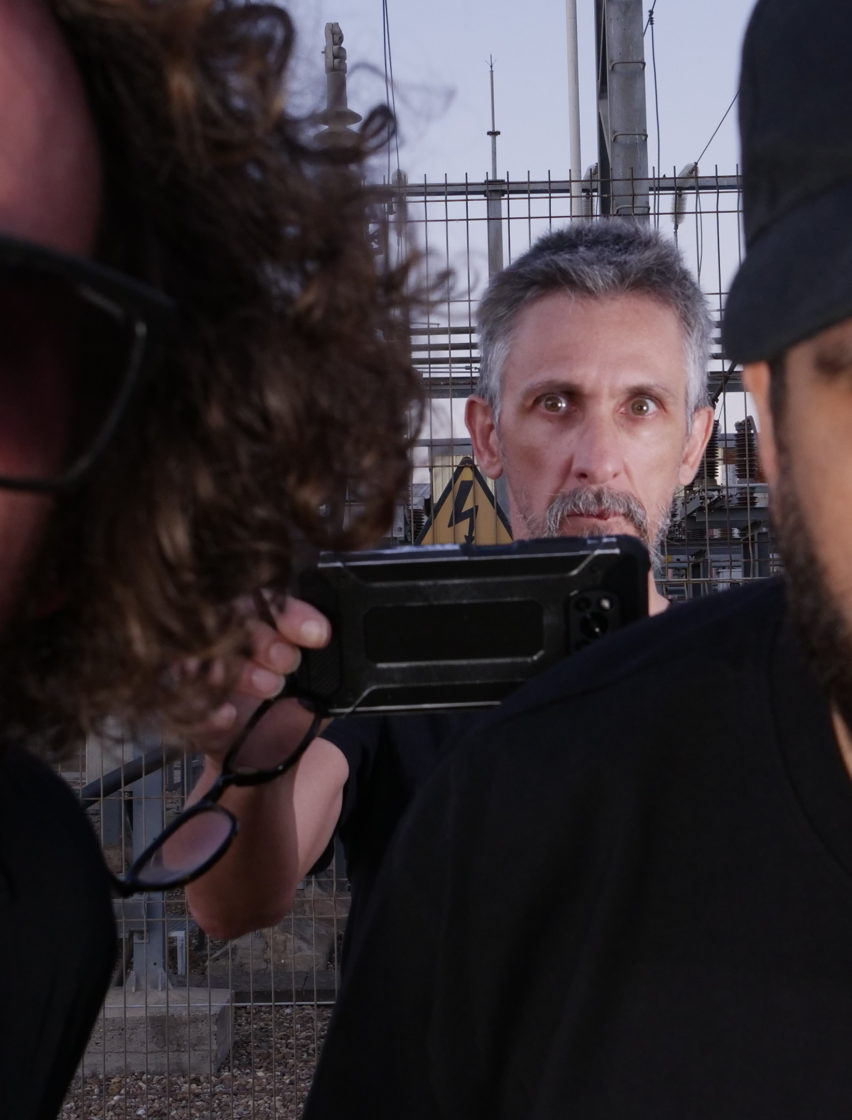 .nomedia
Los Voluble feat. Gnomalab
October 1st, 22.30pm, 60′
Casa de la Música, 11€
TNT 2021 has brought together three old acquaintances and experts from the world of live media creation. In .nomedia, Voluble—Pedro and Benito, Andalusians with twenty years experience remixing the stage—meet with Juanjo Fernández (aka Gnomalab) an artist from Terrassa with links to the world of software, audiovisuals, live cinema and teaching.
The show is performed as an electronic session. Light, music, darkness. Three screens and three people on stage with instruments to govern them. But while DJs aim to help us embark on a total and immersive experience, in .nomedia Voluble + Gnomalab put their knowledge and tools to use to subvert this principle. They want to subvert the commercial purpose of remixing and get back to the original meaning of a rave—a place where movement, partying, was also a form of political action.
To stay within reflection and away from evasion, during the show the three creators make things more complicated for themselves. Editing by live cuts, leaving a lot of room for improvisation, and including material collected live (via social media, for example) will turn  any glitch—interruption, mistake, hole in the Matrix—into a kind of anchor for perception.
The basic idea is to make us realise how, in every area, the technology we have at our fingertips aspires to a perfection that is both comfortable and dangerous. Just think about the world of filters on photos. Or television production, which shows us explosions from a safe distance but not the carnage that follows once a controversy is over. Or the growing number of security cameras on the street.
Technology has made us better looking, more efficient and more free. Or not. It also turns streets and mobile devices into guarded prisons—and our bodies, our time and our attention into permanent hostages.
A live audiovisual remix of Los Voluble and Gnomalab
Distribution: Cultural Telegram
A co-production of TNT Festival 2021
TAMBÉ ET RECOMANEM
Hosted by:


Collaborators:


Media partners:


TO THE BEGINNING