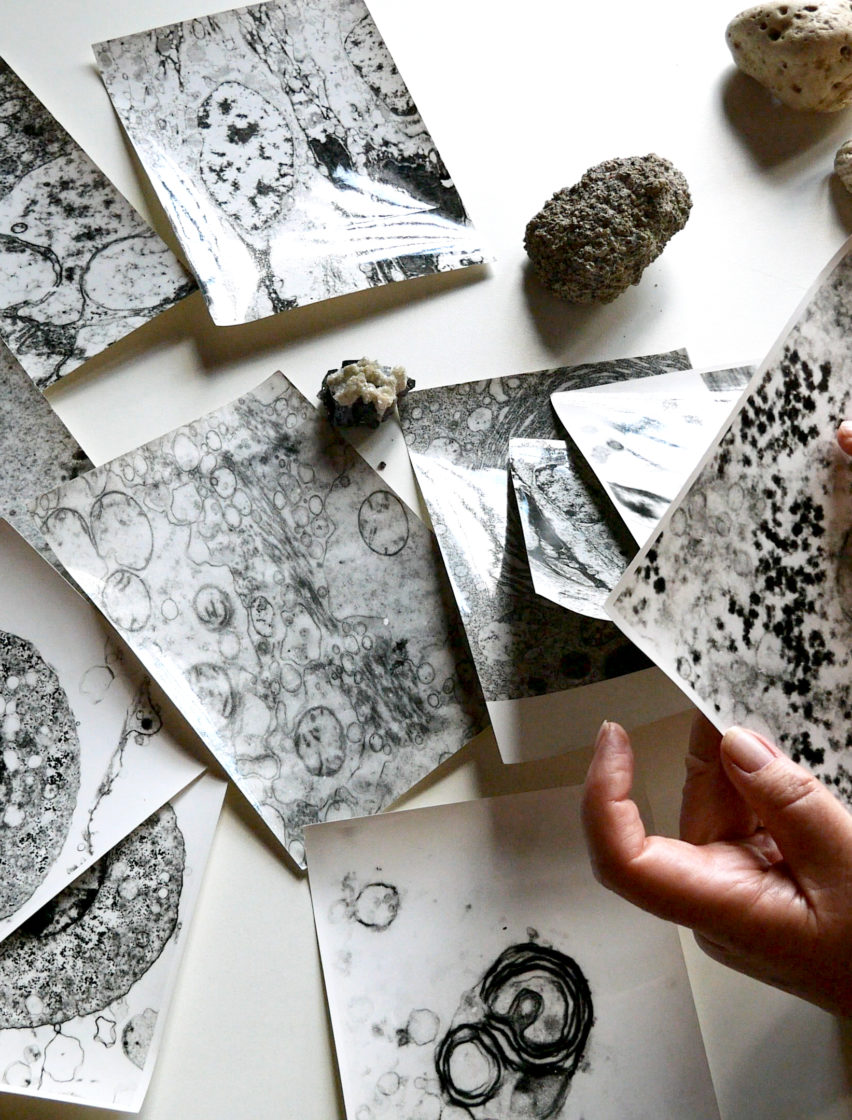 PARAMECIS I METEORITS (PARAMECIUMS AND METEORITES). Understory: 1st episode
Xesca Salvà & Marc Villanueva
One of the goals of this year's TNT is to support a change of perspective in how we relate to our environment. Individually and as a species. In A Nublo for example, María Jerez and Edurne Rubio make us feel part of an ecosystem by directing their gaze towards weather phenomena. In Paramecis i Meteorits, set designer Xesca Salvà and playwright Marc Villanueva propose an equally gentle and radical movement, but they begin with their eyes on the microscope.
The first part in a longer collaborative tour titled Understory, Paramecis i Meteorits takes the life of bacteria and fungi as its starting point. Yes: fungi. Microorganisms governed by horizontal and non-hierarchical structures. A biological field defined by multiplicity— also in sexual and reproductive terms! —where the overarching rule is not selfishness, but symbiosis.
To bridge the gap between this paradoxically progressive dimension of existence and our own, the Salvà/Villanueva duo place the character of Lynn Margulis as the main focus. Margulis (1938-2011), an American biologist, was the first to extrapolate what she had learned about these microorganisms to a planetary scale. From fungi to the cosmos, her theory opened the door to observing the earth as a huge web of interdependence and evolution, as a process in which symbiosis is more primitive than Darwinist competition.
Revolutionary both in her hypotheses and methodology, Lynn Margulis defended speculation—the necessary link between science and fiction—as a touchstone for her praxis. By giving fabulation an equally important role, Xesca and Marco have designed a stage show that lies somewhere between an installation and an immersive experience. Within this framework, they invoke Margulis through conversations with six local biologists and explore how we can be inspired by her work and the currents of activity that run beneath our feet.
A small attempt at leaving our anthropocentric arrogance behind and embracing the unquenchable diversity of life.
Creation: Xesca Salvà & Marc Villanueva Mir
Performer: Marina Mulet
Concert: Anatomía humana desmontable
Biologists: Montserrat Garcia, Isabel López and Carmen Mediano
Sound Composition: Gerard Valverde
Lighting: Ana Rovira
Executive Production: Helena Febrés
And the shared knowledge of biologists Montse Bayés, Cristina Junyent, Teresa Pastor, Mercè Piqueras and Montse Vallmitjana
Special knowledge to  Lynn Margulis, Ricard Guerrero, John Feldman, Rubén Duro and Nanna Neudeck
Co-produced by Festival TNT
supported by Departament de Cultura de la Generalitat de Catalunya, ICUB, Ajuntament de Barcelona, Es Baluard, Teatre Lliure and Konvent.0
This project has received the support of "Premis Barcelona 2020" from Ajuntament de Barcelona
TAMBÉ ET RECOMANEM
Organitza:


Amb el suport de:


TO THE BEGINNING