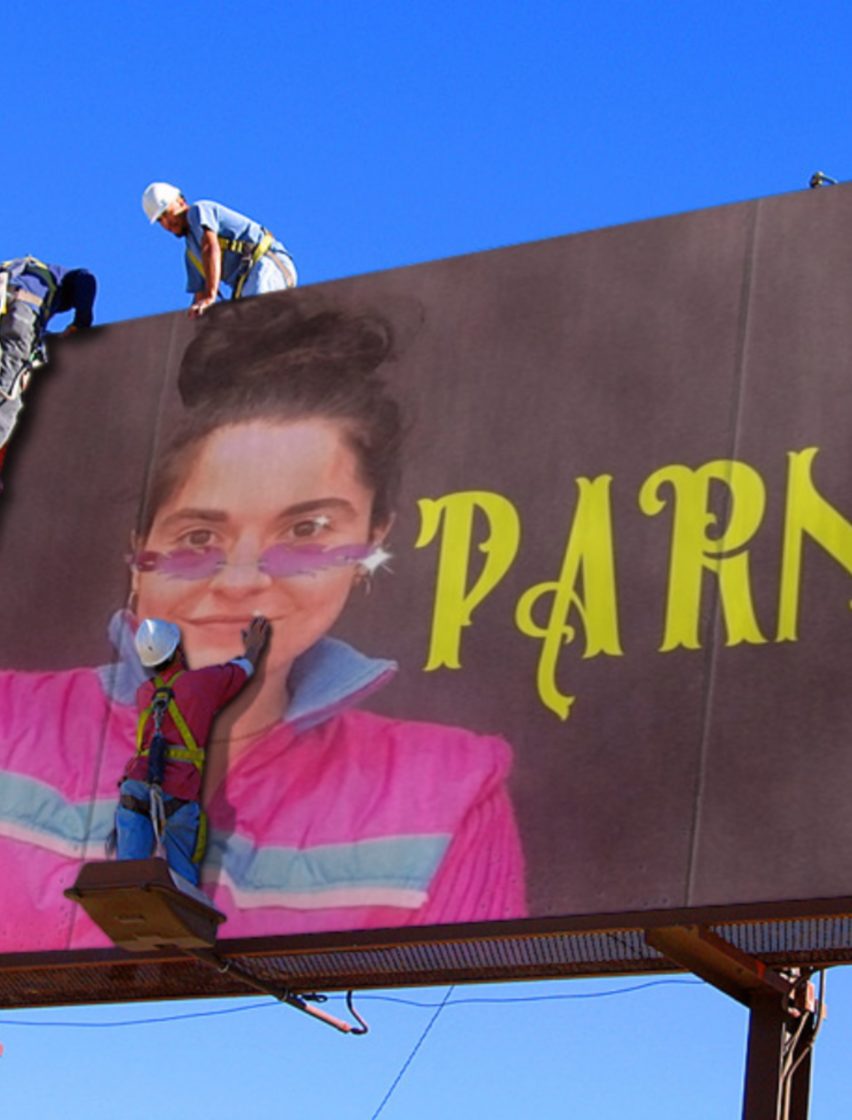 The TNT will finish each day with a musical performance that breaks out of the conventional concert format. All of them are multi-disciplinary proposals that approach music in terms of performance in the broadest possible sense. This year's festival has chosen Mercedes Peón, Els Voluble and Gloria Ribera, queen of the 21st century adaptation of the risqué Spanish theatre song style – the cuplé.
After the triumph of her first show, Versiones parciales y erróneas de mi vida y mi gloria (Partial and erroneous accounts of my life and glory), with Parné the Guissona-born singer continues to bring this musical genre (which is such a part of our culture and so ignored) back to the present day.
The love she feels for the cuplé comes from her family, from her grandpa singing to her grandma. And it is completed through extensive research, both musical and performative. For her, bringing back the cuplé is not just a nostalgic gesture, she wants to bring these songs out of the shadows because she believes it still has many things to say.
Adding rap in the place of zarzuela and adapting the texts to make their political and social critique contemporary, Ribera also reclaims the promiscuous and cheeky nature of cuplé performance. Because the cuplé of a century ago was already a creative space full of irony, revolution and emancipation. It was slandered as pornographic and a danger to the status quo precisely because it was a space starring women.
One of the other things that Gloria Ribera's cuplé remind us is that, one hundred years ago, we were already singing about the same financial insecurity caused by capitalism. Parné! Cash! Singing to the stubborn goddess of money—which is all-providing and matters so little in the end—La Ribera minimises, condemns and focuses on what's important. She is merciless, but always comes from a place of joy. Because life, like money, is to be enjoyed in the end.
Concept, direction, production and vedette: Glòria Ribera
Musical Production: Gerard Valverde
Stage Consultant: Alejandro Curiel
Styling and scenography: Patricia Albizu
Costume Manufacture: Javier Navas
Lighting: Anna Boix
Sound Technician: Eugeni Alsedà
Objects: Ramon Ribera
Production Assistant: Ona Sallas
Special Acknowledge: Amalia Calderón
Executive Production: José y sus hermanas
Co-produced by: FiraTàrrega, Festival TNT Terrassa Noves Tendències, Fira Mediterrània de Manresa and Antic Teatre
In collaboration with: Impremta Barnola and BCN Servilux
Supported by Fabra i Coats – Fàbrica de Creació, El Graner – Centre de Creació de la Dansa i les Arts Vives and Konvent Zero
Thanks to: Ignacio de Antonio Antón, Maria Aponte, Eva Balcells, Juanmo, Javier Barreiro, Francesc Cuéllar, Elliot Fischer, Gloria G. Duran, Marta Gibal, Núria Isern, Miguel Molina, Quim Pujol and Festival Càntut
TAMBÉ ET RECOMANEM
Organitza:


Amb el suport de:


TO THE BEGINNING