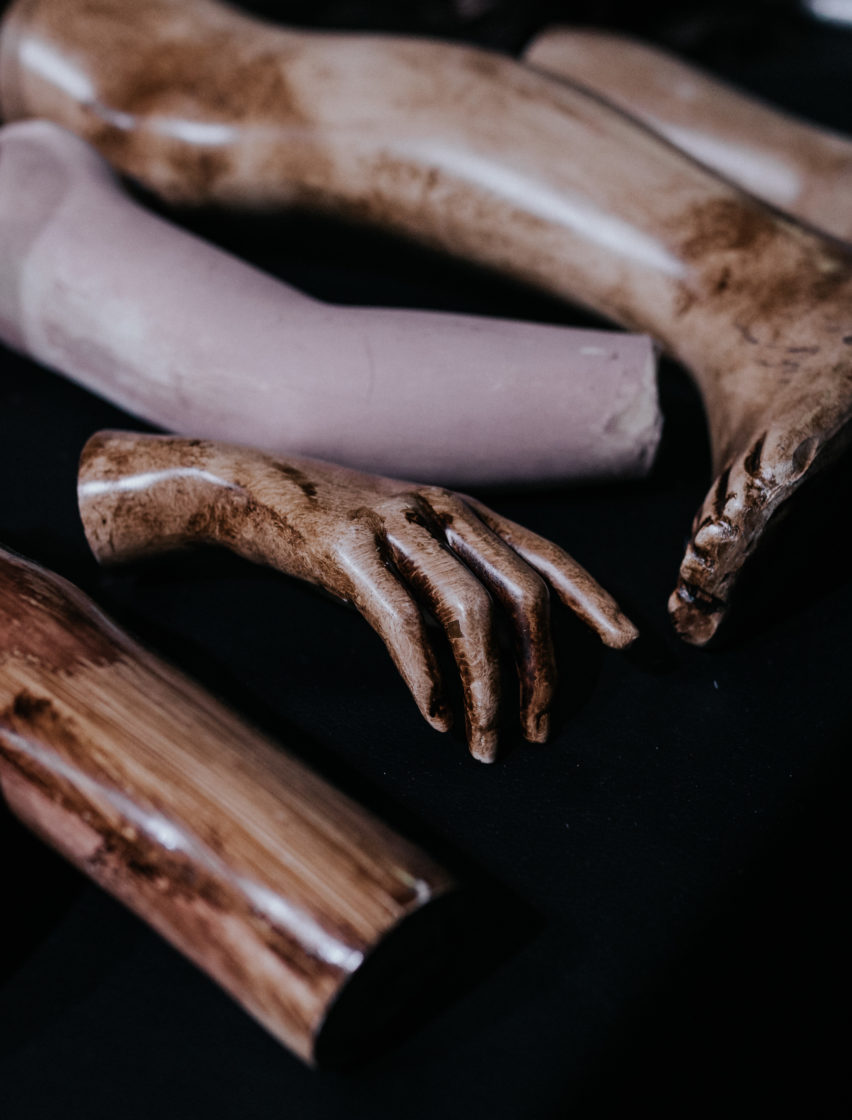 > Thursday, September 28th at 17:30
> Friday, Sweptember 29th at 18:30
LOCATION: Teatre Principal – Escenari
DURATION: 60'
PRICE: 11 €
*This show shows images of violence
*This show contains strobe light effects.
More than half a century ago, Beckett announced the end of everything: "Finished, it's finished, nearly finished, it must be nearly finished." An increasingly more indecisive sentence, because perhaps nothing ever really ends. Even today, the echo of the Big Bang lives on in the universe in the form of cosmic noise. In RUIDO, we encounter what may be the last two humans on Earth, after a cataclysm has destroyed everything. In this case, the protagonists of the second origin are not called Alba and Dídac, as in Pedrolo's Mecanoscrit del segon origen, but Núria Martínez-Vernis and Juan Navarro. And the ruin with which they coexist is not physical but digital. Rather than firewood, they gather the remains of video files that are missing their audio.
This year we have various productions that suggest the need to start anew, In A Beginning #1616D, Aurora Bauzà and Pere Jou invite us to develop new senses to traverse the darkness of a post-apocalyptic future. In Las lámparas, Leticia Skrycky gathers us around a bonfire, the cradle of imagination and storytelling. RUIDO also places us before a silence that needs to be filled. Although in this case the light does not come from the flames of a bonfire, but from the lens of a projector, and the pattern of shadows and fictions that Núria and Juan reinvent have less to do with the corporeality of theatre as they do with the craft of cinema.
Thus, these two beings, both narrators and spectators of the end of the world, come to embody the figure of the foley or cinematographic sound designer: someone who works with cunning and deceit to achieve a sensation of truth. Someone who fills voids. 
With this piece, Ça marche has moved on from the world of children that has accompanied its latest projects, but continues to explore the realm of play, as well as a fascination with the most outlying boundaries of culture, there where the imprint of civilisation is at its most diffuse. With humankind in its terminal phase, Núria and Juan raise the possibility of acting like children again.
Conception & Direction: Nico Jongen
Dramaturgy: Roberto Fratini
Performers: Núria Martínez Vernis & Juan Navarro
Space & Figurinism: Mariona Signes
Sound space: Aurora Bauzà
Collaboration in sound: Judit Farrés
Lighting: Marc Salicrú
Technical coordination: Gabriela Bianchi
Foley Counseling: Marta Monistrol
External viewpoint: Joaquín Collado
Administration: Roser Casamayor
Production management: Laura Viñals
Coproduction: Festival TNT & Ça marche
Support: Campo Ghent, Teatre Lliure, l'Abri Genève, L'Estruch Fàbrica de creació, OSIC Generalitat de Catalunya, Terrassa Crea e INJUVE.
Ça marche is a resident company in Nau Ivanow de Barcelona.
–
TAMBÉ ET RECOMANEM
Organitza:

Amb el suport de:

TORNA AL PRINCIPI