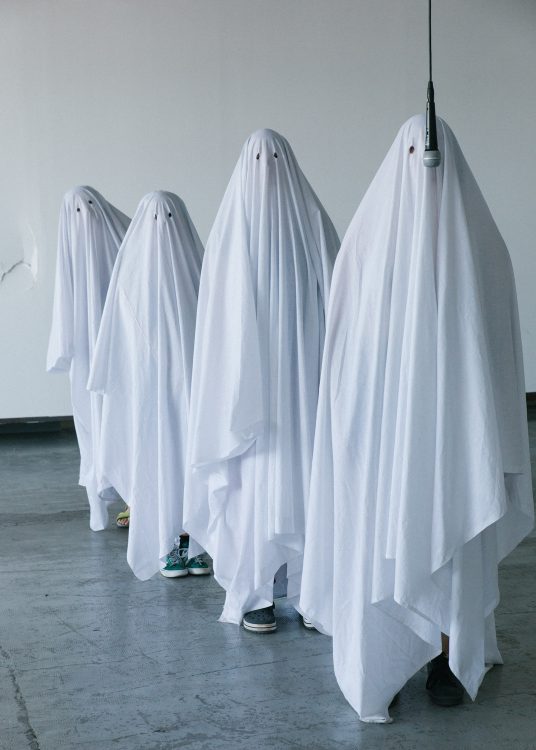 AQUELLAS QUE NO DEBEN MORIR
Las Huecas
Aquellas que no deben morir (Those Who Must Not Die) is an in-progress project based on the concept, the emotional grief, and the economic aspects surrounding death. In a hedonistic and hyper-positive society that glorifies youth and ignores the reality of passing away, Las Huecas immerse themselves into the exploration of the social and political structures that govern death as they bring to light mortuary instruments that challenge the conventional narrative of death.
Unexpectedly during the project's creation, the authors had to confront a global pandemic that shook the foundations of Western societies, collective panic arousing and challenging the previously unquestioned belief that we are not eternal.
The production by Las Huecas represents a hypothesis that mocks panic and the commodification of affections; they reprimand language and rites and they defy the institutionalization of death and, subsequently, of life itself. With Aquellas que no deben morir, Las Huecas gave birth to a transdisciplinary piece. They use the stage to enact the invisible practices of funeral workers and to protest in favor of the sovereignty of death. For the conceptualization of this piece, they hired funeral director Núria Isern and social activist Júlia Sánchez not only as advisors but also as playwrights and performers.
About Las Huecas collective
Las Huecas was born in 2016 with the mission to produce collective stage creations. As a group they hold several identities —ethnographers, punks, zine artists— although they are primarily known for being four actresses, a stage technician and a producer. They have performed in public and open spaces, theatres, alternative concert halls and Instagram livestreams. The dialogue between the performance and interaction is key in all their work. They assimilate their "biographical bodies" to their "political bodies", that is, they conceive their multi-faceted bodies as privileged stage subjects. Their ideology is based on the self-awareness of the materialistic, the aesthetics of detachment, the estrangement of the "real" performed as "stage uneasiness", the act of performing with a precarious, limited body exposed to the game of theatrical codes, to the so-called "poetization of failure" or "permanent withdrawal".
Cast
Creation: Las Huecas Art Collective
Actors: Esmeralda Colette, Andrea Pellejero, Núria Corominas and Júlia Barbany
Sound composition: Adrià Girona and Llorenç Balaguer
Sound, light and video technology: Sofía A. Martori
Artifacts: Dani Garcia
Mourning process advisor: Júlia S. Cid, member of "Somos Provisionales" (We are Provisional)
Funeral advisor: Núria Isern
Production: Kena Rodríguez Kuhn
Photography: Roc Puente
Acknowledgements: Michael Hart
Organitza:

Amb el suport de:

TO THE BEGINNING