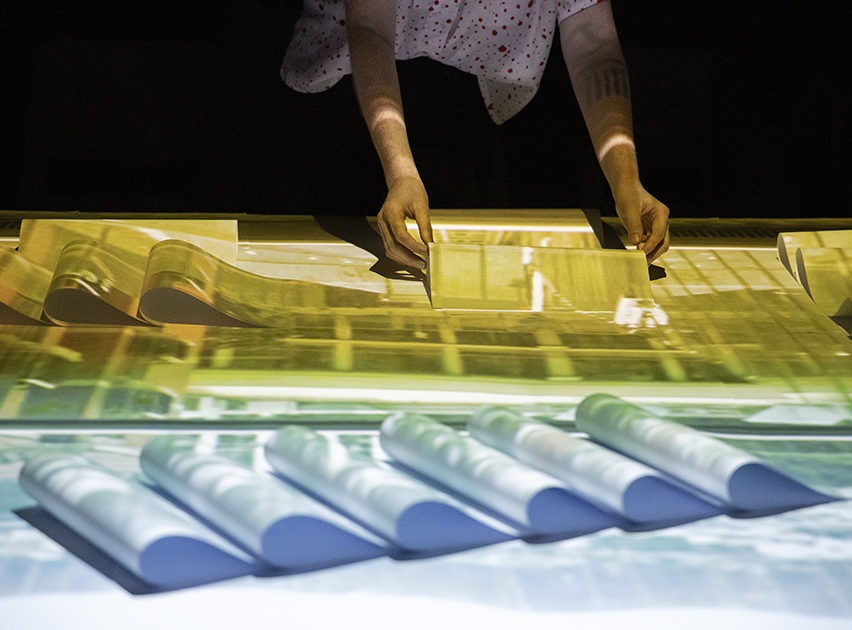 ACCESSIBILITAT
Hearing and visual impaired
Special seats for the hearing and visual impaired —plus their accompanying people— can be reserved for all performances held at Teatre Principal (Sala Gran) and Teatre Alegria.
Limited mobility
Special seats for people in a wheelchair or with limited mobility —plus their accompanying people— can be reserved for all performances held at Teatre Principal (Sala Gran) and Teatre Alegria. 
Reservations must be placed 15 days in advance.
Others venues: Please check in advance by calling +34 93 733 81 40 or at the venue's box office.
COM ARRIBAR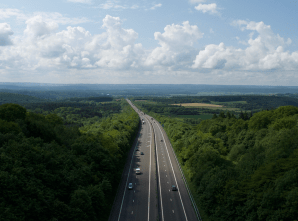 By car
Take the C58 local driveway and take exit 21, "Terrassa Centre", or
Take the AP7 national driveway which drives in to the C58 local driveway. Take exit 21, "Terrassa Centre", or
Take the C16 local driveway (Vallvidrera Tunnels) and take exit 22, "Terrassa Centre".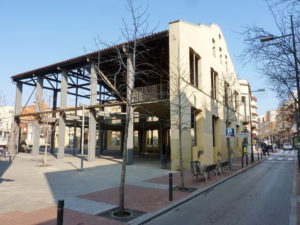 Car park
People attending shows at Teatre Principal and Teatre Alegria may park their cars at Parking Vapor Ventalló and get one hour for free. Please stamp your parking ticket at the theatres' box office.
Parking Vapor Ventalló
Access from Pantà Street and Sant Llorenç Street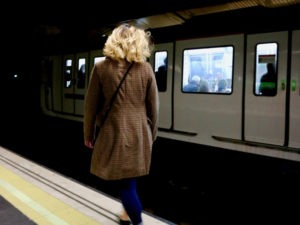 By public transportation
By FGC train (www.fgc.cat)
Line S1 > Stops: Terrassa Centre / Vallparadís Universitat / Estació del Nord Station
By RENFE trains "Rodalies" (rodalies.gencat.cat)
Line R4 > Stop: Terrassa Centre / Terrassa Est
By night bus to Barcelona
Moventis Group – Sarbus. Night buses to Barcelona run all night long.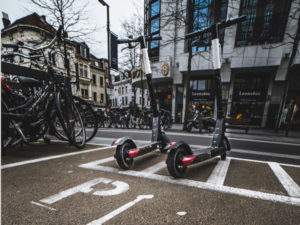 How to move around in Terrassa
City bus
Ègara Municipal Transport
Line 1 – Stops: Plaça Didó and Creu Gran
Phone: +34 93 735 77 77
Website: tmesa.com
Public E-scooters
Reby scooters can be found in all Terrassa. They can be rented through their website and phone app.
PRGUNTES FREQÜENTS
Where can I buy festival tickets?
Due to health and safety regulations, early-bird tickets can only be puchased online through our website. Regular tickets will be available at the festival's box office on the day of the performance. Payment must be made by credit card and an email address must be provided.
I can't make it to the show. What now?
Unfortunately, we cannot accept exchanges or refunds. However, you may give your ticket to someone else since they are not nominal. If you have discount tickets, please note the person attending the show must meet the same discount criteria.
What happens if I arrive late?
As a sign of respect for the artists and the audience, latecomers will not be allowed access into the theatres once the show has started. This applies also to venues with numbered seats. In shows with an intermission, latecomers may be let in during the break.
May I leave the venue halfway through the show?
Unfortunately, because of this year's health and safety measures, you may not leave the venue in the middle of a show. This is also out of respect for the artists and the audience. If you absolutely must leave halfway through the show, you will not be allowed back in.
Can tickets be shown from a mobile phone?
Yes, it is safer, and it reduces paper consumption.
What should I do in the event of a cancellation?
If you have purchased your tickets online, you will get your money back within two weeks after the purchase. The money will be directly transferred to you debit or credit card. If you bought your tickets at the box office, you will receive an email on how to request a refund.
May I take photos or videos during the show?
It is forbidden to take photos or videos during an indoor show. In street shows, however, you may do so if not advised otherwise.
I bought a regular ticket and realized later that I am entitled to a discount. May I get the price difference refunded?
Unfortunately, you may not. We do not accept exchanges or refunds once the tickets have been purchased. Please thoroughly check our list of discounts before actually buying your tickets.
May I buy tickets for attendees other than myself?
Yes, tickets are not nominal.
CONTACTE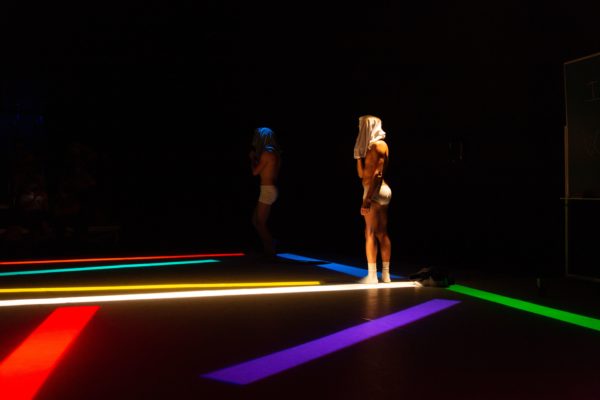 Festival TNT Terrassa Noves Tendències
93 733 81 40
tnt@terrassa.cat
EQUIP TNT
| | |
| --- | --- |
| Artistic Direction: | Marion Betriu |
| Executive Direction: | Gabriel Sicilia |
| Deputy Direction: | Anna Bohigas |
| Executive Production: | Roser Casamayor |
| Management and Production Assistant: | Catalina Martínez |
| Customer Service: | Catalina Martínez |
| Pro Area: | María Rodríguez |
| Technical Direction: | Lluís Adell |
| Assistant Technical Direction: | Oriol Ibàñez |
| Stage manager: | Alba Jané |
| Technical Equipment Responsible | Francesc Puig |
| Communication, Press and Social Networks: | Còsmica (Sònia González i Anna Aurich) |
| Photographs: | Alessia Bombassi |
| Video: | Marc Gutiérrez |
| Writing Program Texts: | Marc Villanueva Mir |
Should you have any question, please do not hesitate to contact the people from Terrassa's Culture Service or Terrassa City Council's Culture, Innovation and Projection Department.
Organitza:

Amb el suport de:

TORNA AL PRINCIPI